Linping Xizi International project, with a land mark 190m high business complex building, sits at the center area of Linping new town. The project has a total construction area of 144,000 square meters. With high-end office building as the core, together with top class retail shops as the support, the project becomes the business landmark of Linping new town.

Geographic Location Of The Project
Linping Xizi International sitting at the center of Linping new town CBD.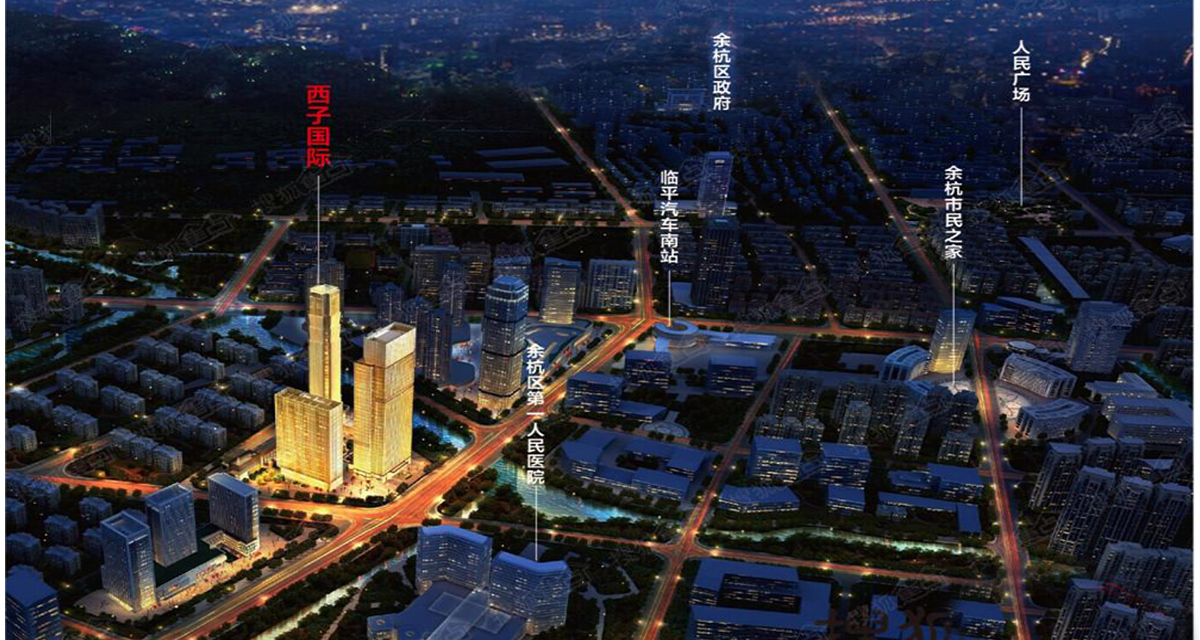 Design Concept

Business Center